For Japan use only "WiFi router rental"
Accessible from 100 yen / day

Cheaper than
anywhere
Rental is from 100 yen per day. Initial and processing fee are FREE. You can rent as long as you want and just return the unit if you don't need it anymore!
Speed delivery, ready to use
Order today and receive tomorrow. Speed delivery. Order before 16:00, you can receive tomorrow.

Easy
post return
Just drop at your nearest post box, you can also drop at airport postboxes. Enjoy our rental WiFi until your departure at the airport!
Can be used outdoors or indoors!
Very popular Pocket WiFi in Japan
iPhone, iPad and Notebook can be connected at the same time!
Actual speeds may vary based on unforeseen circumstances such as network interference caused by the area's geography and network reception strength for the given area.
Choose rate plan
All plans can be started in between months. Affordable fee!
Daily plan (pay-per-use system)
This plan is good for the customers who stay short period in Japan.
From 380 yen / day
(limit 5,700 yen/ month)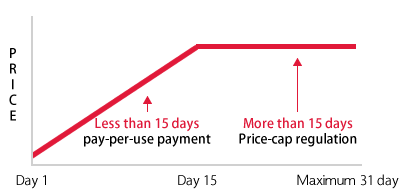 Monthly plan(fixed fee)
This plan is good for the customers who are to stay Long-term in Japan!
100 yen / day
(for four to six-month contract)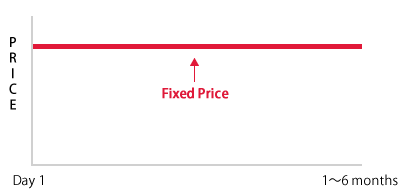 Rental Steps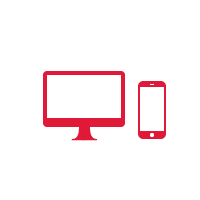 1. Order
Customers can order a pocket WiFi kit on our website.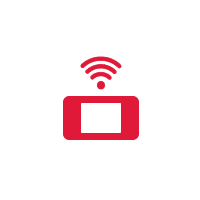 2. Delivery
The WiFi devices will be delivered by Yamato Delivery Service. As soon as you receive your kit, you can immediately use it.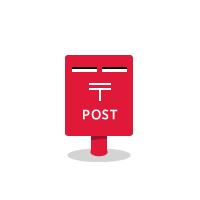 3. Return
Once your rental is over, kindly return your kit to us. Just drop at your nearest post box.
About our WiFi rental
Rental period
Minimum usage period is 1 day.
We will charge you from the date you receive your kit until the return date.
You can choose the delivery date.
Even if you fail to receive your kit you will be charged starting from the scheduled delivery date until the end of your rental period.
Usage fee
Usage fee = "Rental fee" + "Shipping fee" + (Anshin Hosho fee)
Initial cash out and Process fee is free
Rental fee will be charged whether you use the internet or not
Data communication fee is included in the rental fee
Shipping fee is 1,000 yen (excluding tax) nationwide Japan • No need to pay for shipping if you use the pospacket envelope when returning your kit
Plan
<Daily Plan>
Recommended for Short-term users (1 day to 1 month)
Daily plan is a pay-per-use payment system
Available from 380 yen per day (excluding tax).
<Monthly plan>
Recommended for Long-term users (one month or more)
Monthly fee is a fixed. There is no daily calculation.
You can receive discounts for rental periods longer than 2 months.
Payment
Credit card payment is available for personal user

Debit cards, pre-paid cards are not available
The issue of the receipt is not available. Your credit card company will issue the credit card statement that will be your receipt.
Delivery
If you order until 16:00 on weekdays, we will ship same day and deliver next day.
Shipping ( Weekdays ) No shipping on weekends and holidays
You can request the delivery date. (Holidays is OK )
You can request the delivery place, such as a hotel, hospital and company.  The delivery may delay due to the accident, traffic condition and natural disaster.
Returning your kit
When returning your kit there is no need to notify us.
Fill in the required information on your pospacket seal when dropping your kit on a post box.
Accessories (AC adapter, USB cable, manual, etc.), Please refer to your check list to make sure that all necessary items are in your pospacket envelope when returning your kit.
If you lose or damage the unit or any of its accessories, users will be penalized. (Example: body 40,000 yen, AC adapter 2,800 yen, USB cable 2,000 yen).
Communication speed Constraints
Once the data cap has been exceeded, the carrier will regulate the user's internet speed and will do so without prior notice.
Y!mobile Pocket WiFi GL06P
If the data usage exceeds1GB for 3 consecutive days, internet speed will drop down to 128kbps for the next 24 hours.
If the monthly data limit of 10GB has been exceeded, the speed will be reduced to 128kbps until the end of the month.
<Guideline of 1GB usage>
· Text e-mail about 10 million messages
· Web browsing about 4,000 times
· YouTube (5 minutes / 1 time) about 20 times (about 90 minutes)
· LINE voice calls about 40 hours
Insurance Service
In case of the unit gets lost, damaged, or stolen due to negligence, the user must pay for damages or for the stolen unit itself
(Example: WiFi router reimbursement amount 40,000yen)
Users who applied for Insurance Service will only need to pay 50% of the total amount.
Users can apply for Insurance Service during their application.
Insurance Service only covers to the pocket wifi unit. Accessories such as the USB cable, AC adapter, and pouches are excluded
About Pricing
All prices are excluded tax. Consumption tax will be added during payment.
About Mobile Line
Actual speeds may vary based on unforeseen circumstances such as network interference caused by the area's geography and network reception strength for the given area.
Kyushu WiFi rental's service is only available to individuals who are residing in Japan.
inquiry
Inquiries and consultation about service
Contact Us
FAQ
Which WiFi model should I choose? When can I receive?
FAQ is here